Michigan Vanyi family
From Genealogy of the Ványi Family
Jump to navigation
Jump to search
The michigan Vanyi family was founded by John Vanyi of Porcsalma.
John Vanyi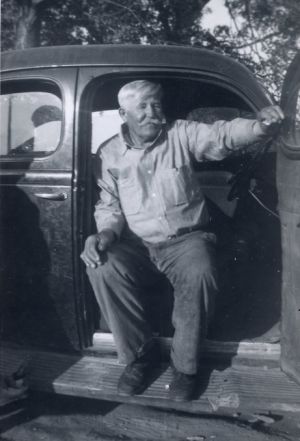 John Vanyi (born as János Ványi in Porcsalma, Hungary) arrived to the United States on October 3, 1907 on board of the RMS Carpathia. The digital transcript of the Ellis Island Records shows his name as Yanos Vami, although the original written record is correct, even the accents are in place. According to this document his closest relative was his father Sándor Ványi in Porcsalma.
The next piece of information about him is the marriage record: he married to Rose Balla on May 11, 1912. According to the entry, John was 20 years old, and his parents were Alex and Susanna. This is consistent with the birth record in Porcsalma.
Connection with the Balla family
We don't know yet, what kind of relationship John had with the Balla family. His wife was Rose Balla, but we have even less information about her. From the marriage record we know that her parents were John and Anna, and that she had been married before. Thus we don't know for sure if Balla was her maiden name or she kept her previous husband's name.
We know, however, that John Vanyi arrived together with the then 16 years old Elisabeth (Erzsébet) Balla from Porcsalma, and they were travelling to Elisabeth's father, Alexander (Sándor) Balla, 2075 River Drive, Delray, Michigan. Elisabeth's closest relative was her uncle, János Kovács.
Alexander Balla arrived almost two years before John and Elisabeth, on February 6, 1906 from Porcsalma to his cousin Zsigmond Balla resident of Delray, Michigan. Alexander was 40 years old when he arrived.
Zsigmond Balla arrived on May 4, 1904 and moved to Delray. He was 49 years old that time.
Rose Balla
We have not much information on John's wife, Rose. We don't even know her maiden name. In the marriage record we know, her name is written as Rose Balla, her parents were John and Anna.
In connection with John Vanyi we can find some other people called Balla as well.
Balla families in Michigan
Wayne county - 1920
Louis Balla (1873, Hungary)
+ Elizabeth Balla (1876, Hungary)
Albert Balla (1904, Hungary)
Helen Balla (1906)
Elsie Balla (1908)
Julia Balla (1910)
Benjamin Balla (1914)
Esther Balla (1915)
http://www.ellisisland.org/search/passRecord.asp?LNM=BALLA&PLNM=BALLA&bSYR=1872&bEYR=1874&first_kind=1&last_kind=0&town_kind=0&ship_kind=0&TOWN=null&SHIP=null&RF=44&pID=102879011017&MID=00792402860157648736&
Zsigmond Balla
Zsigmond Balla was recorded in the 1910 census as Zigmond Bolla.
Delray
Today Delray is part of Detroit. Previously it was a township in Wayne county, Michigan. Around the end of the 19th century many Hungarian emigrants settled there.